Distinguished Teaching Award
Five UC Berkeley faculty have been selected as recipients of the 2017 Distinguished Teaching Award, the campus's most prestigious honor for teaching. The award recognizes teaching that incites intellectual curiosity in students, engages them thoroughly in the enterprise of learning, and has a lifelong impact. The Academic Senate's Committee on Teaching has selected:
Ian Duncan, English

Khalid Kadir, International and Area Studies

Michael Manga, Earth and Planetary Science

Carlos Noreña, History

Tarek Zohdi, Mechanical Engineering
The campus community is invited to a ceremony and reception on April 19, 2017 in Sibley Auditorium at 5pm.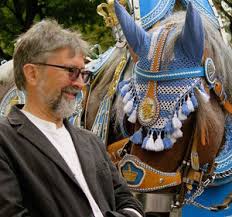 Ian Duncan
From the department nomination: Across all levels of the curriculum, from his celebrated introductory lectures to his intensive graduate research seminars, Duncan's courses have been met with unanimous acclaim, with students reaching for superlatives ("amazing," "wonderful," "extraordinary," "riveting," "incredible") in their attempts to capture the experience of intellectual transformation that takes place under his careful guidance, both inside and outside the classroom. In his own words: "I picked [teaching] up along the way, through three decades of trial and error, learning from my colleagues and above all from my students, undergraduate and graduate, including those who have worked with me as teaching assistants and readers.... since teaching, I've found, has to be collaborative if it is to be really effective. How can I tell when a course is effective, since teaching (as I look back on my own experience) may not bear fruit until years afterwards? When it feels alive: when the classroom discourse feels alert, vibrant, not just receptive but interactive, co-respondent."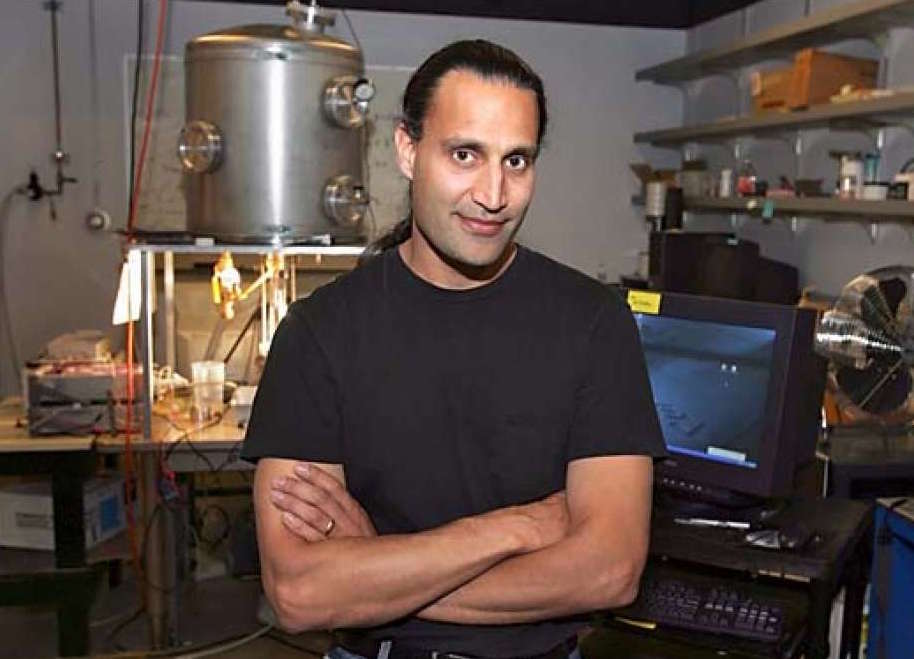 Michael Manga
From the department nomination: Committee members called out for praise Manga's blend of teaching, research and service. Not only a clearly engaging teacher, he connects it to his research as evidenced by numerous publications with graduate and undergraduate students. Beyond student praise for him and his courses of the usual kind in a review such as this, students also commented regularly on how his courses provoked a major change in their worldview and mindset as a result of the intellectual process in which they were engaged. In his own words: "My teaching and research are inseparable. I could not imagine doing one without the other. Teaching ensures that I deeply understand both core concepts and technical details – the foundations of research. To teach, in the classroom, laboratory, and field, I need to know current research priorities and key questions and keep up with new discoveries. This is especially true for introductory classes."
Tarek Zohdi
From the department nomination: Zohdi has worked tirelessly on curriculum development, pedagogy and teaching excellence both within the Department of Mechanical Engineering and broadly across the College of Engineering. He has successfully innovated translatable projects into his classes that provide engineering students with tractable problems that are of importance to industry and society. In his own words: "The ability to quickly move from one engineering field to another, and to identify commonalities, is a critical measure for success in today's competitive, interdisciplinary research and industry environment. Broad skills in modeling and simulation are now necessary to push any field forward. It is not easy for a young person to acquire these types of skills and growing them in students is one of my primary teaching objectives."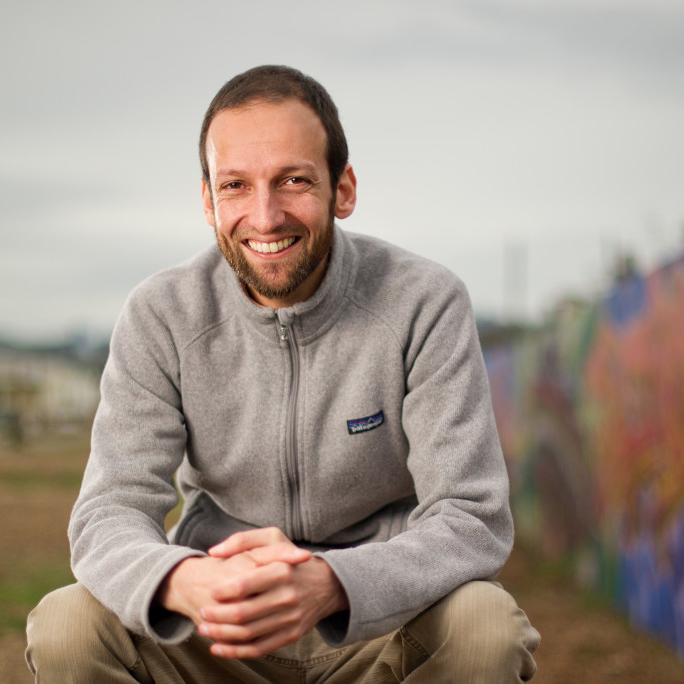 Khalid Kadir
From the department nomination: Kadir has proven exemplary by repeatedly achieving the highest teaching evaluations in the department, receiving distinguished campus awards and honors, and engaging in extensive extracurricular activities both on and off campus. His course evaluations were among the best we have ever seen in large enrollment courses, and more specifically we are inspired by the passion behind the laudatory comments of the students while at the same time pointing out that Kadir's class is extremely challenging. In his own words: "Early on in my career as an educator, I learned that teaching must go beyond subject-area knowledge. As we work through difficult material, I share my own intellectual journey, both the insights I have gained from others as well as the stumbling I have done along the way. In doing so, I strive to create space for students to stumble too, for stumbling is an inevitable part of growing."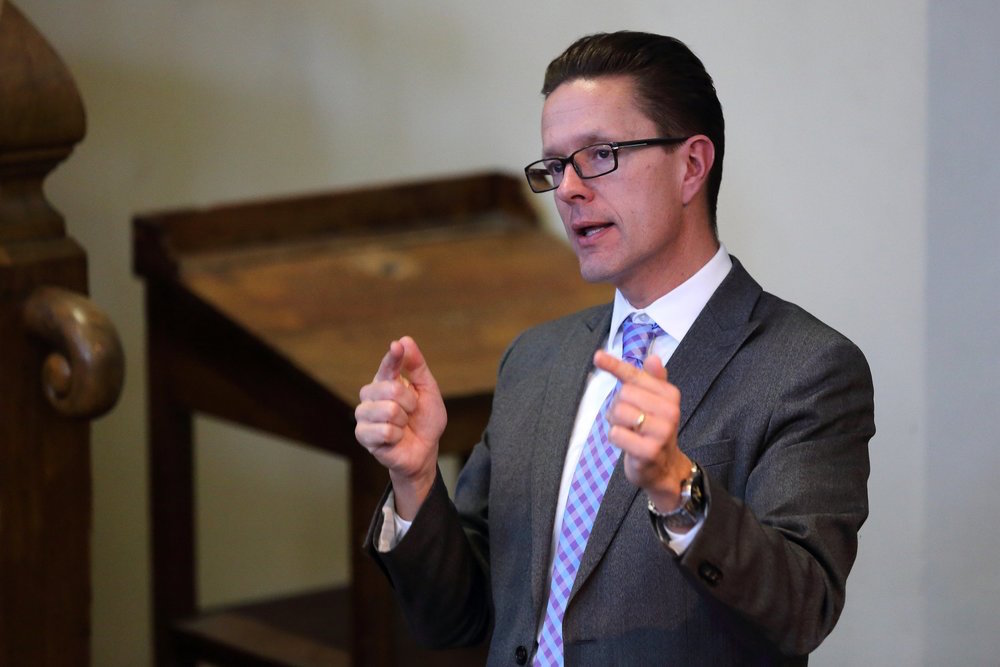 Carlos Noreña
From the department nomination: Every lecture has a clear skeletal structure, presented to the class in advance; every word that comes out of Noreña's mouth is a direct contribution to some larger point adumbrated in the outline, fleshing out the initial structure and giving it life. Like all good teachers, Noreña has plenty of artistry about him, but he also leaves nothing to chance: good teaching is about careful organization and thoughtful preparation. In his own words: "As a teacher, whether in a large lecture or a small seminar, I aim to model for students a critical engagement with different bodies of evidence, and the mobilization of that evidence to argue a particular thesis, drawing attention, wherever possible, to qualifications and counterarguments, and highlighting the partial and provisional nature of most answers to historical questions big and small. Students at the beginning of a course, expecting a tidy presentation of names, dates, and facts, are sometimes disconcerted by this approach, but they eventually come to see that History is really about formulating questions about the past and building arguments from evidence. If I have done my job, by the end of the course they have begun to do these things for themselves; and if I have done my job well, they have even begun to push back against my interpretations and arguments."