Distinguished Teaching Award
Four UC Berkeley faculty have been selected as recipients of the 2018 Distinguished Teaching Award, the campus's most prestigious honor for teaching. The award recognizes teaching that incites intellectual curiosity in students, engages them thoroughly in the enterprise of learning, and has a lifelong impact. The Academic Senate's Committee on Teaching has selected:
The extraordinary expertise, curiosity, and passion of this year's recipients remind us that excellent teaching runs both deep and broad across Berkeley's academic landscape. Profiles of this year's recipients can be accessed by clicking on their name above.
All students, faculty, and staff were invited to celebrate these remarkable teachers at a ceremony and reception on April 18, 2018 in Sibley Auditorium at 5pm.
John DeNero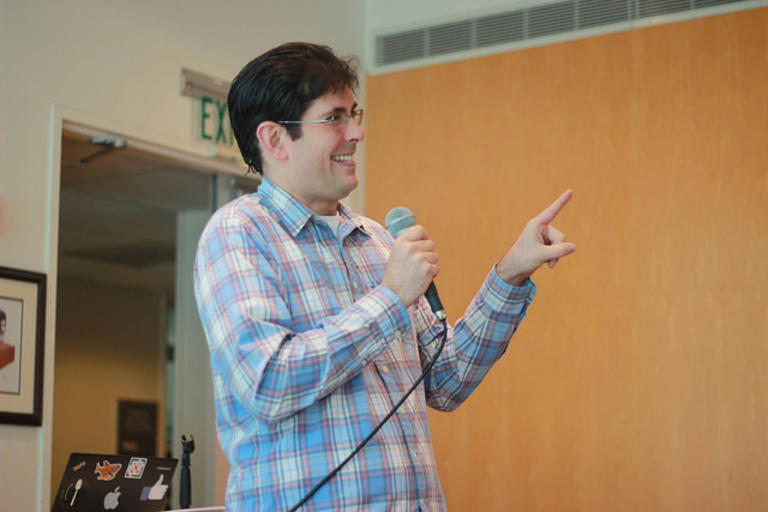 John DeNero, Electrical Engineering & Computer Science, is a highly regarded and beloved instructor, whose passion has inspired countless students. EECS Chair James Demmel lauds DeNero's "innovative approaches to education [as] redefining how we teach computer science." DeNero has enthusiastically taken on larger and larger class sizes as his department, and the university, continue to grow. DeNero himself articulates his teaching goal as not aiming to make students happy. What he really wants is to help students learn how to solve problems that they thought they couldn't solve. When that happens, the effect is transformative. They build confidence and enthusiasm in addition to understanding. DeNero has a knack for grabbing attention, exciting students, and in many ways, serves as a pioneer. Perhaps most worthy of praise are his efforts at scale - effectively teaching classes in the thousands to majors and non-majors alike, while attending to URM and gender dynamics in a traditionally male-dominated discipline.
Mary Kelsey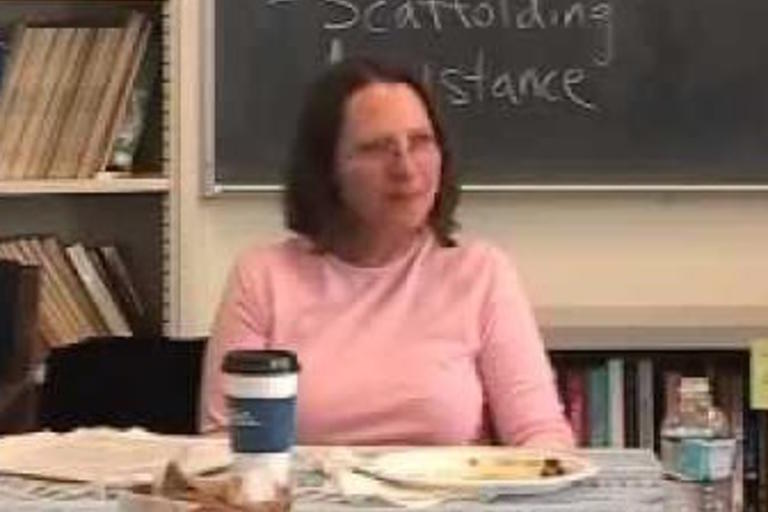 Mary Kelsey, Sociology, is "in a class of her own," says departmental nominator Michael Burawoy. He goes on to say: "In the sphere of undergraduate education no-one comes anywhere near her record. Perhaps, some of her colleagues do well in one class or another for a short time, but nothing like her sustained excellence over nearly two decades. When one considers the courses she teaches her accomplishment becomes even more remarkable." One of the secrets of Kelsey's success is the care with which she prepares her courses - working directly with the lived experience of the students, and then working that lived experience up into a sociological analysis, using classic texts in the area. Precisely, because she is interested in motivating her students not just to learn sociology but also to do sociology she applied for and won the Mellon Faculty Fellowship for Undergraduate Research. Kelsey excels at all levels of undergraduate education, whether it be in the huge introductory lecture class, her very popular course on the family, the honors sequence or individual mentoring. Kelsey explains in her own words that "[w]hile I would love to claim that my well-chosen, scholarly readings and scintillating lectures can turn the most ardent individualist into a disciple of Marx, Durkheim or Weber, I've discovered that students best learn sociology by doing sociology."
Rudy Mendoza-Denton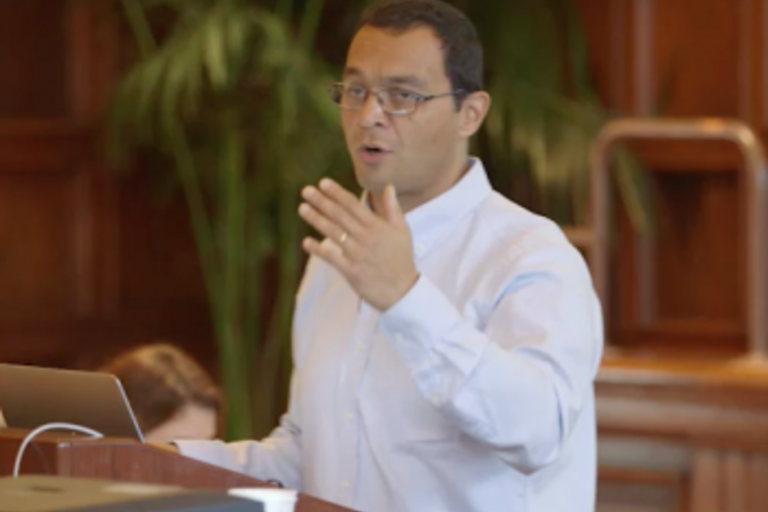 Rudy Mendoza-Denton, Psychology, is praised by his nominating chairs for his teaching accomplishments and philosophy, paired with his sustained and wide-ranging commitment to the teaching mission of our university. Teaching courses on such topics such as stigma and prejudice present unique challenges - challenges Mendoza-Denton addresses directly with rigor, purpose, intentionality, and the right dose of humor. Over the years, his work and scholarly/professional commitments have become increasingly focused on improving educational outcomes and the betterment of intergroup relations in society. He has translated this exciting research agenda into the development of his courses, which he has been teaching at Berkeley for over a decade. In doing so, Mendoza-Denton has gone above and beyond in his pedagogical efforts, and the innovations he has developed and implemented over the years. In his own words, Mendoza-Denton reflects the philosophical underpinnings which drive his teaching practice: "Teaching is not only about the transmission of knowledge. It's not just about writing formulas or psychological theories on the board and waiting for students to upload the knowledge that I impart. Instead, it's about taking care of the whole student- their feelings, their struggles, their ideas."
Panos Patatoukas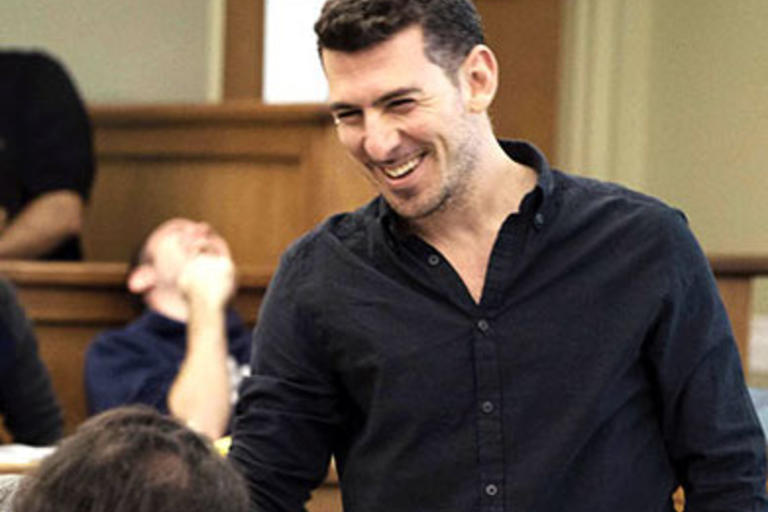 Panos Patatoukas, Business, takes immense pride in his teaching and brings a depth of knowledge, passion, energy, and infectious enthusiasm to his classes, reports nominating deans Yano and Stowsky. They go on to recount how "students manifestly recognize and acknowledge Patatoukas' pride and actualization as a teacher through their comments, which are not only effusively praising, but have generated continued and growing active student interest in an accounting elective course. He effectively blends theory with practice by applying key interdisciplinary concepts from accounting, finance, economics, and business strategy to valuation and financial decision-making issues." Patatoukas' teaching does not compete with his research, but rather his research informs his teaching and rewards him with new ideas, many of which grew into research papers that are now either published or under review. In addition, as current and real-life experiences for his students to connect with the content of his courses, he uses original case studies to enhance the student learning experience. A passion for accounting and finance sit at the core of who Patatoukas is as a teacher.