Program Statistics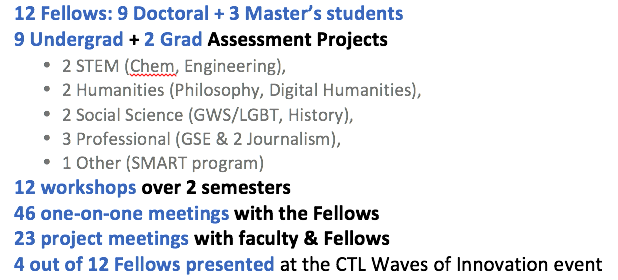 What Fellows Gained: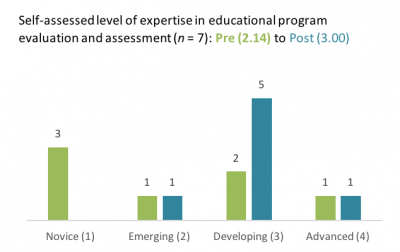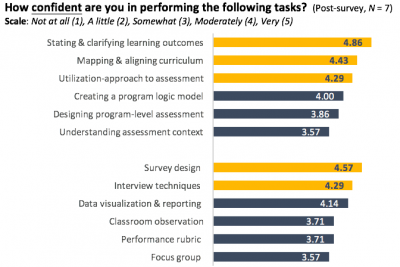 What is required to successfully facilitate assessment?

What Fellows say about the program: 
The ability to make a contribution to UC Berkeley's undergraduate education was my highlight. 

As someone brand new to assessment, it was interesting to learn about the behind-the-scenes reviews that go on regularly at this and other schools.

The value of really thinking about the effectiveness of classes and then learning how to evaluate them in a qualitative and quantitative way was the highlight of the program. 

Being invited (and encouraged!!) to present at waves of innovation, a campus-wide teaching conference. This was awesome - I almost wish something like this had happened at the start of the program, so I could see how the course's efforts fit into the broader landscape of teaching/curriculum on campus.

The program was flexible enough that the deliverables did not feel onerous or like busywork.

While it wasn't necessarily a single topic, we talked about working with program stakeholders and developing evaluation questions across all the sessions and those discussions were very helpful.

Consultations were essential to the learning experience. We met six times individually over the course of the program, and had two 'scoping' phone calls in summer 2015 to help define the project.

The case study exercise in assessment design helped me build my expertise in evaluation. I know now where I need to look for the right tools and insights.